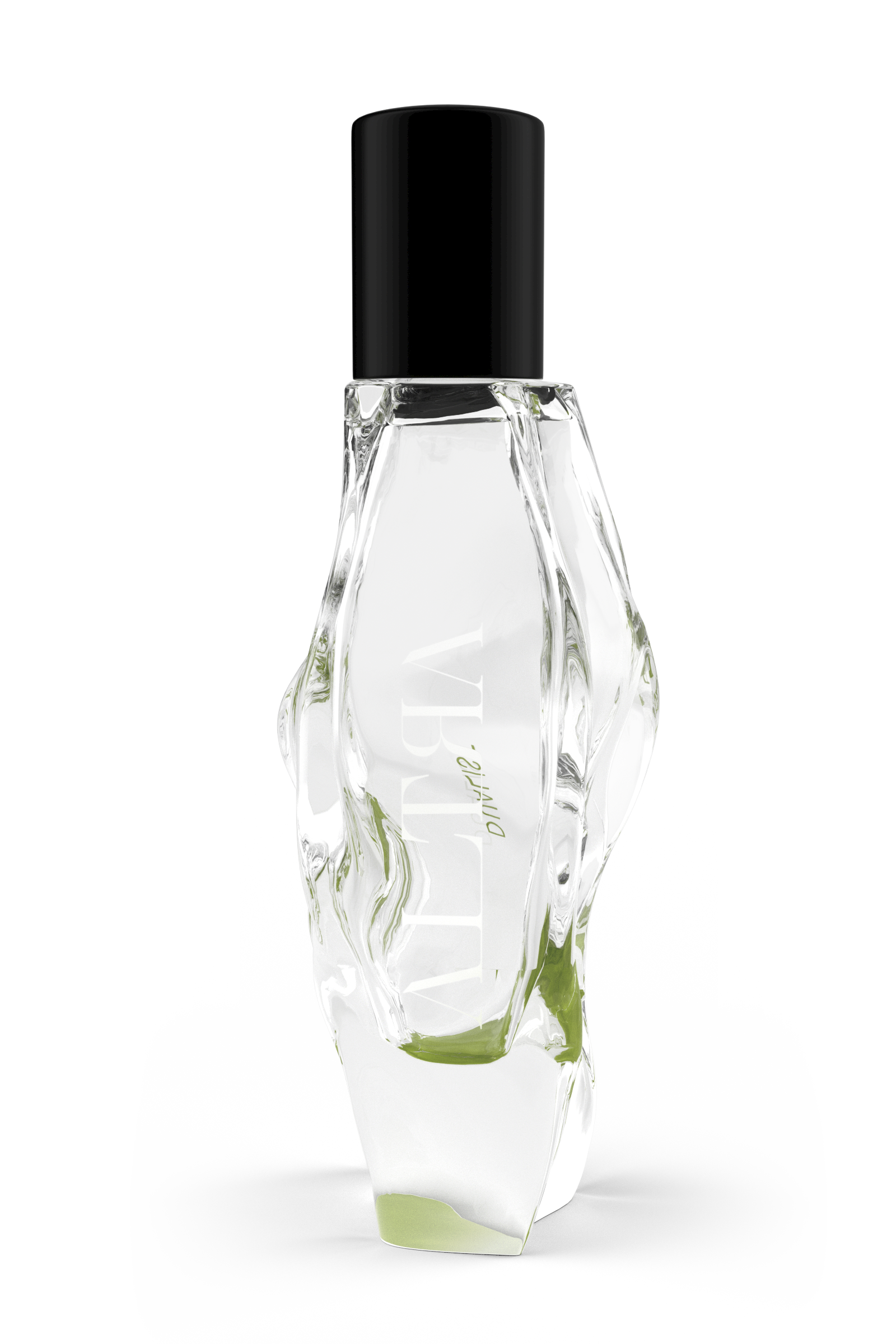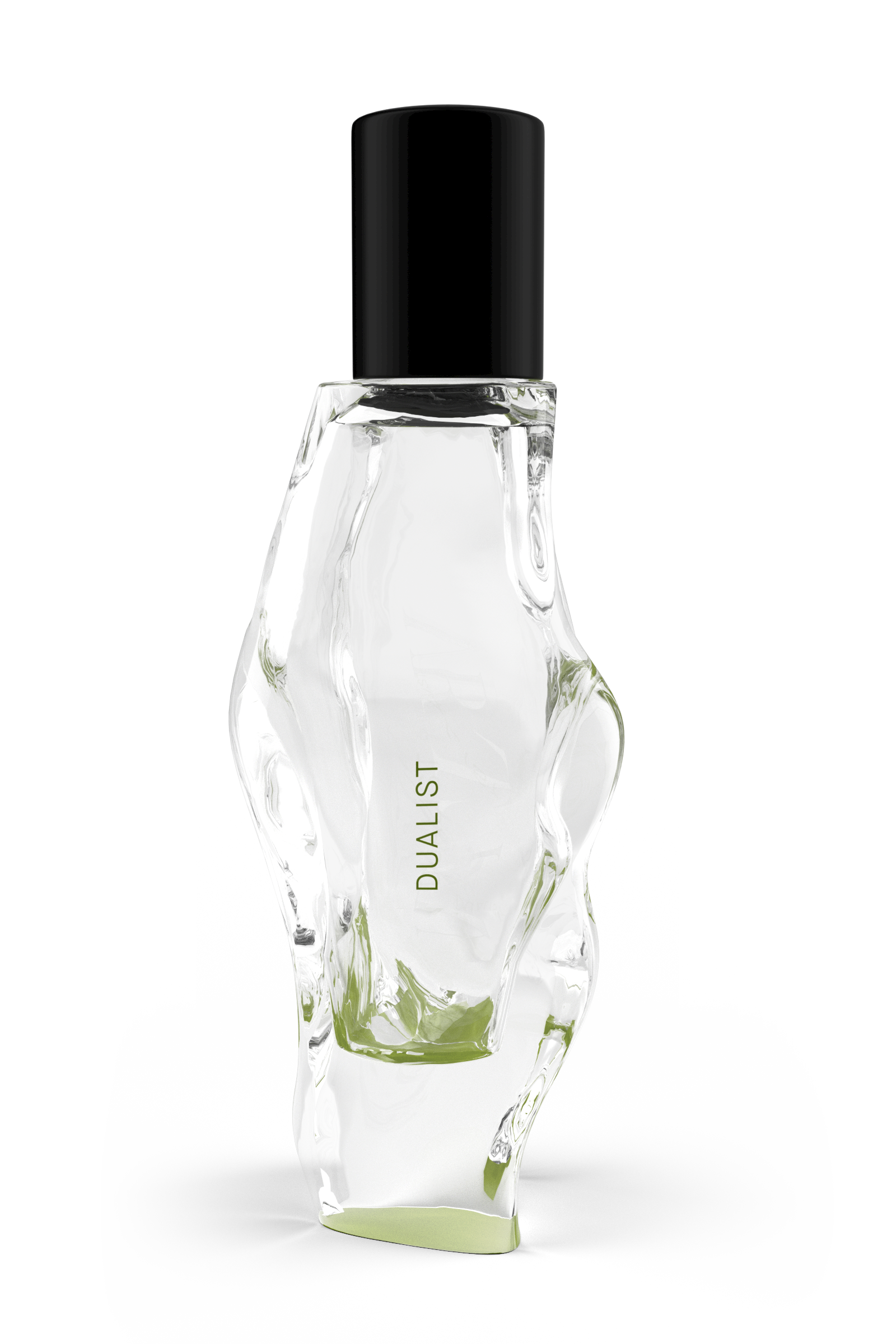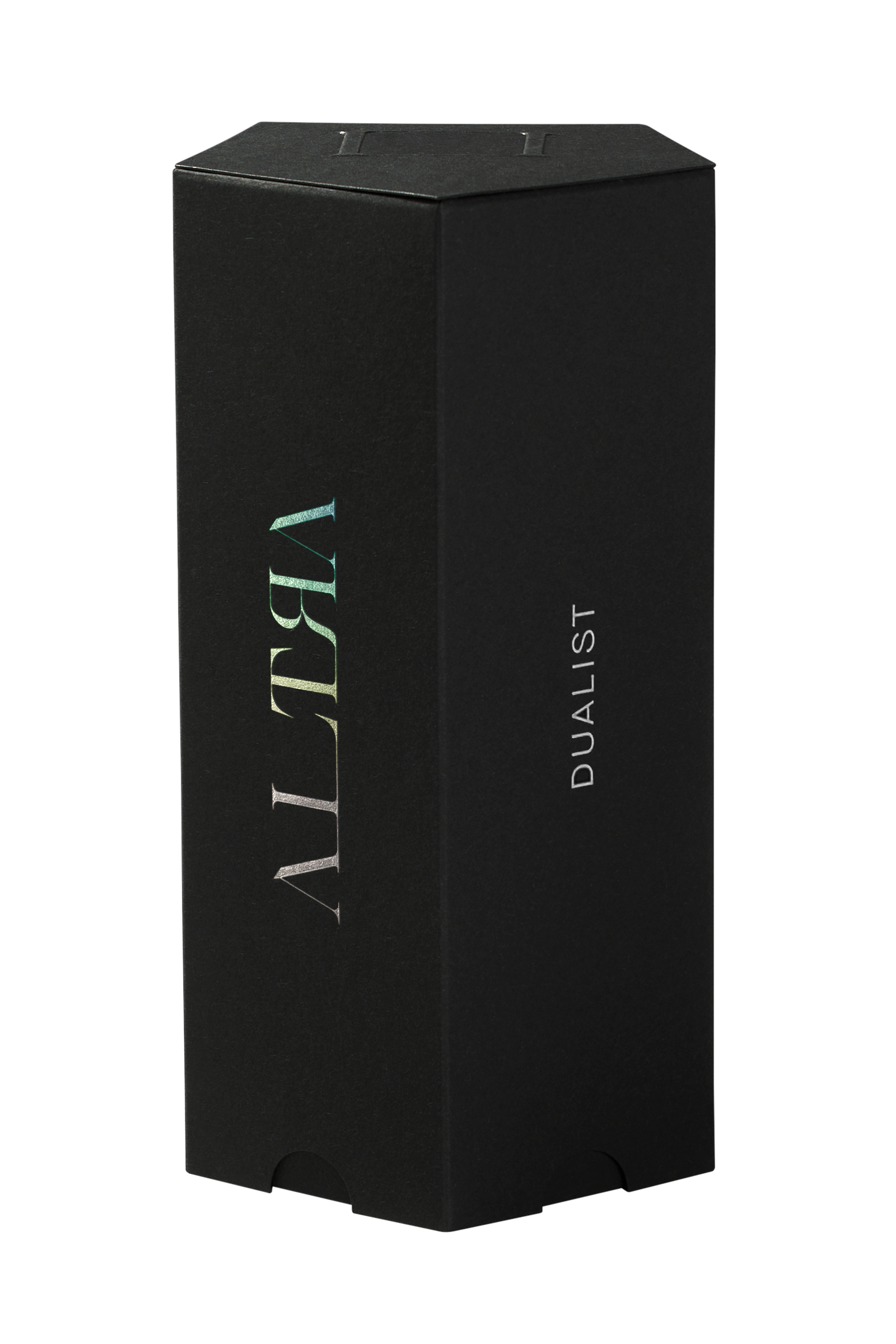 Duality  Abstract  Grounded
Deconstructing convention; fresh and dark, light and warm. Crushed green leaves and subtle aquatic notes reveal a dewiness intrinsic with cool shaded concrete. Providing warmth and contrast, a quiet volume of honeyed blossoms drifts into blonde woods, grounding this solar accord.
EU Shipping now via niche-beauty.com: click here to shop
All full-size Altra Scents ship with a complimentary sample so you can discover the Scent before wearing or gifting it. That way, should you wish to, you can exchange your unopened bottle.
 Mimosa, Solar Accord, Violet Leaf, Galbanum Resinoid, Blonde Woods, Soft White Musks

Dualist is a juxtaposed composition, that explores the beautiful fragility of creation and the coevolutionary relationship between the man-made and natural. Entering a space that deconstructs conventions between these two inherent systems; explores a new genetic architecture.
Dualist stands at this junction and is an abstract observation of nature's adaptive abilities in a man-made utopia; a modernist relationship. Dualist opens with a sustained freshness that underpins the structure of the scent, progressing into a dewiness intrinsic with cool shaded concrete.
A volume of depth evolves from honeyed blossoms, tempered by vegetal green tones, expanding into blonde woods and resinoids that seamlessly bring a synergy between the elements. These modular components meld to form a unified whole with an unexpected duality; fresh and dark, light and warm. A transformative tranquil world.

This packaging is Profuture®. 
Every step of designing, sourcing and making our packaging follows our Profuture approach to responsible luxury. We believe that beautiful packaging doesn't need to cost the Earth:
Our glass bottles are infinitely refillable.

We use the highest quality perfume spray pumps from France, these are designed to be reused every time you refill your scent.


Our architecturally inspired perfume boxes are crafted by hand, from a single piece of 100% recycled paper. 


Our refills are packaged in fully-recyclable aluminium, with a 100% recycled paper label, in a compostable 'Plastic-Free' certified pouch.


Over 90% of our packaging components are made in the UK and EU.
100% NATURAL, VEGAN, CRUELTY FREE
INGREDIENTS: ALCOHOL DENAT (ORGANIC) PARFUM, EREMOPHILA MITCHELLII WOOD OIL, ETHYL FERULATE, GLYCERYL CAPRYLATE, IRIS GERMANICA ROOT EXTRACT, ANISE ALCOHOL, BENZYL ALCOHOL, BENZYL BENZOATE, BENZYL CINNAMATE, BENZYL SALICYLATE, COUMARIN, EUGENOL, FARNESOL ISOEUGENOL, LIMONENE, LINALOL, CINNAMYL ALCOHOL, CITRONELLOL, CITRAL.

Complimentary Express shipping the United Kingdom
EU Shipping now via niche-beauty.com: click here to shop

Complimentary International shipping on orders over £250

International shipping rates are calculated at checkout

Produced by hand in small batches in the UK. 
Due to the natural ingredients and high concentration of our scents, the colour might differ from batch to batch and may not be suitable to be worn on light coloured clothing.
The scent of your skin, but better